Core Values, Similarities and Contrasts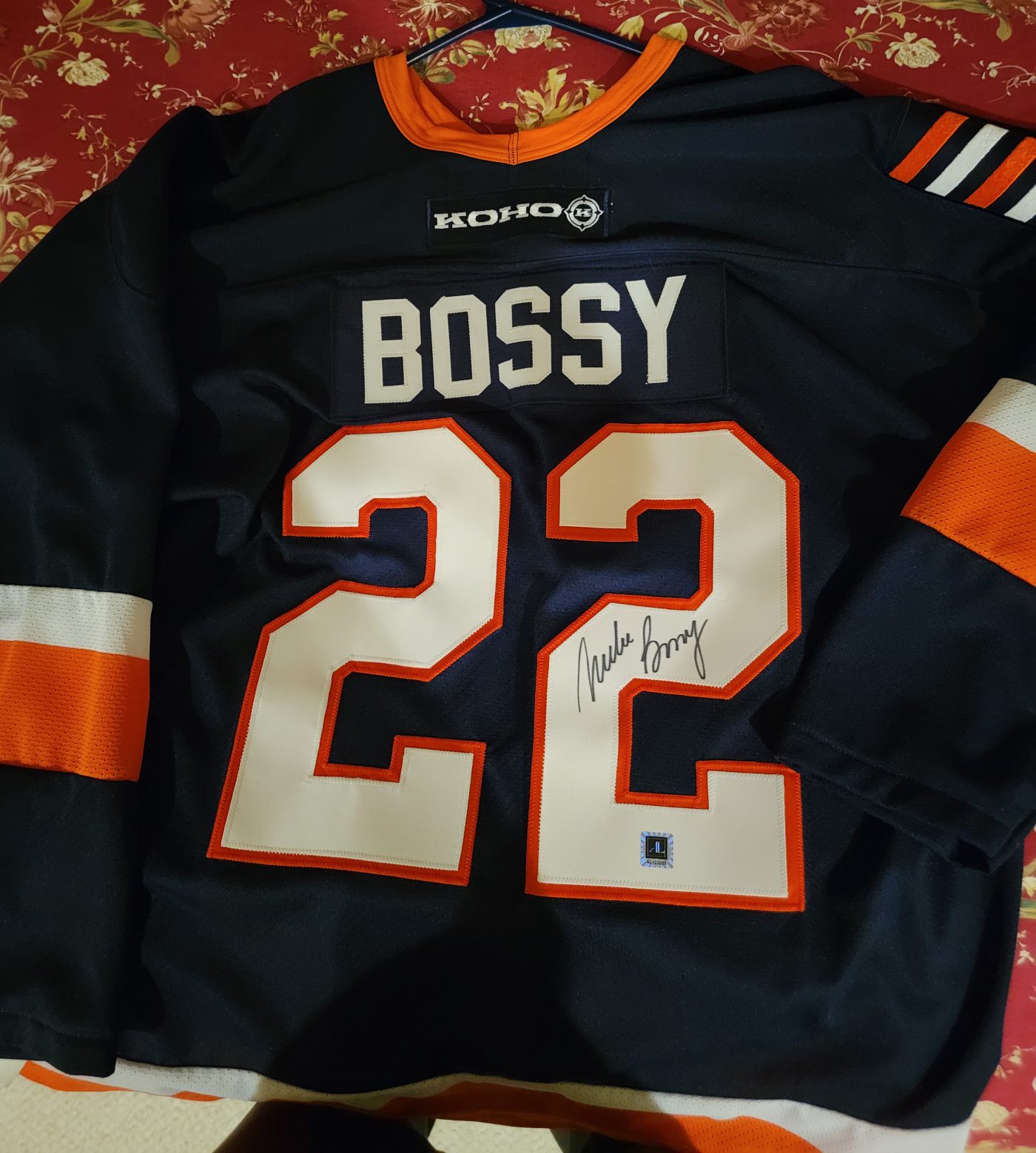 By Mike Bossy
Mike Bossy, a hockey legend passed away today. There are so many tributes pouring in via posts on social media, articles in the paper and clips on the sports channels. He was 65 and died of lung cancer.
I remember the first time I saw his name in the paper, I yelled out, "Hey mom, I've been drafted by the New York Islanders!" Since that time, I followed his career and the Islanders. My interest in hockey waned after he retired.
There were many similarities and contrasts to our careers. I loved basketball not hockey, with me often joking that I was probably the only person born in Canada who hadn't been on skates. Of course, this is a bit of an exaggeration. I tried skating but never hockey. I just couldn't do it. Often times I felt shame because everyone skated, played and talked hockey. It seemed so "Un-Canadian".
Mike's hockey career ended in 1988 and my independent career in public accounting was just getting started. He retired because of back injuries (perhaps from too many cross checks). My basketball career at Western ended when I blew a knee during a game. Coincidently we both had the same surgeon at University Hospital in London, Dr. Peter Fowler. In Mike Bossy's biography, Boss, he talks about Dr. Fowler. During my last surgery, the surgical nurses confused me with him and kept wanting to look at my back. I remember Dr. Fowler stating in a booming voice that I wasn't the "Real Mike Bossy". Funny.
To this day, I still get correspondence from hockey fans, asking for autographs or for the signing of memorabilia. I have often thought about sending back my accounting firm's swag but resisted. I do write short notes back to explain that I wasn't the "Real Mike Bossy" every time I received correspondence.
Once, my wife, Jill, myself and our children were on a ski vacation, and we stayed overnight in downtown Montreal. We asked the concierge at the hotel if there was a good steak house around. He said, "Yes there is. Matter of fact, it's right next door. It's called Mike Bossy Restaurant." I smirked and said, "Well, we will have to try that out."
I presented my business card to the host, and he took us right in. Fifteen minutes later the "Real Mike Bossy" and his wife Lucie were at our table. Awesome! He was a real gentleman. His questions were about me and my family. He seemed genuinely interested. It ties to a Dan Sullivan adage, "It's better to be interested than interesting". Today I think that was one of his core values.
There was a special on TSN that indirectly talked about (the other) Mike Bossy's core values in relation to his life as a professional hockey player. The commentator said Mike Bossy was not a fighter. "It wasn't a question of fear, but of principle. Mike Bossy stated, "I will not let the game turn me into a person I am not." He stuck to this core belief, winning the Lady Bing trophy three times.
Bob Alexander, in his comments on TSN said Bossy "…was a counterculture hero. Counterculture in the sense of a star player who did not subscribe to the traditional hockey culture values of toughness and what it represented. For him, toughness was taking a beating and still going to those areas to score goals." What a great way to look at life.
What a great gentleman.
Back To News