Mike, Dad and Irrigation
Irrigation; my father Julien called it "irritation". It was a 4-day period of around the clock watering of our tobacco crop. To me, it was an exciting time to be on the farm. There were so many different things going on; so many new things to try.
What could possibly have been going on that would captivate me? The list is long. There was constant change and many minor emergencies. We moved pipe and irrigation guns under the milky way. Surely a painting only God could create. There were sprinklers blowing up, animals jumping out of the bush in the middle of the night; motors to fill up with fuel, mud fights, water dams; my imagination ran wild. I also took risks. Tried new things.

There were trestles to build across ravines, trenches to dig to bury pipe. You caught a nap every once in a while, under a maple tree and inhaled the aroma of nature. The soil had a smell after watering that was second to none. It still triggers memories today after a cloud burst of rain. Just constant movement. I loved it.

So why would I love it and my Dad hate it? It was much later in life when he and I compared our Kolbe 'A' Indexes. My Dad is a 7 7 2 4 and I am a 5 5 9 1. My father is initiating in fact-finding and follow thru. He is counteracting in quick start where I initiate in quick start.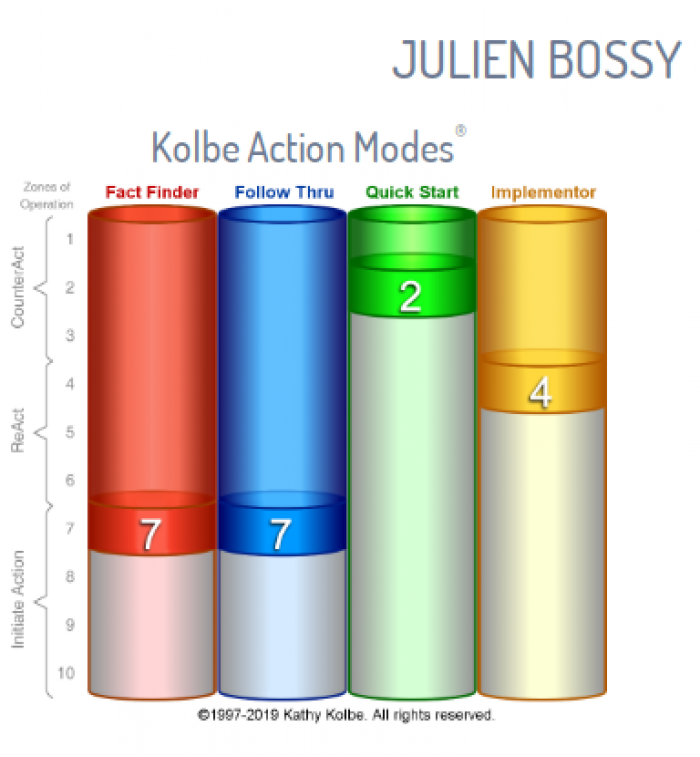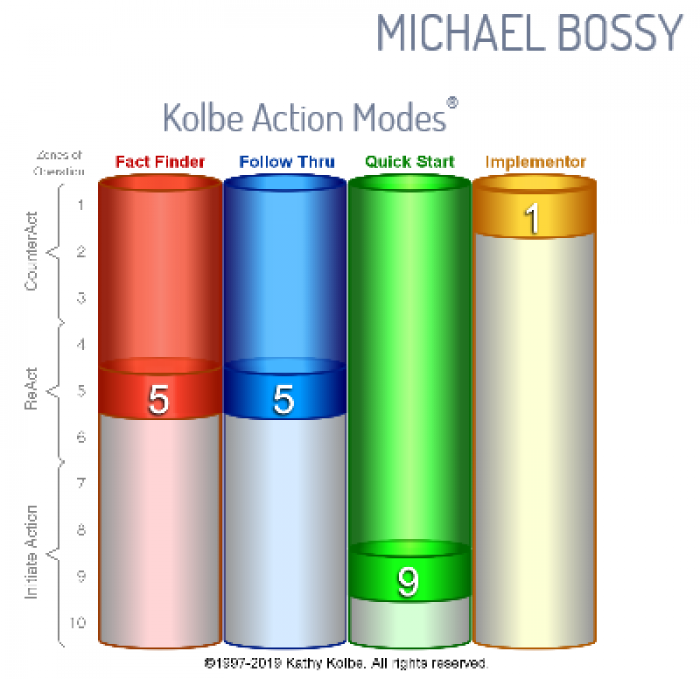 He had his tried and true processes for how out tobacco crop was to be watered. Where our stress came about in our relationship was in our quick start mode. My Dad was counteracting, and I was initiating. For him, the worst thing I was doing was pushing him into risks he felt he ought not to take. I experimented to just see what would happen. He now understands why I do this. I was just giving my Dad deadlines because I needed them to help me thrive.

We laugh about it today. He even said, "I wish I knew about this when you were home; it would have helped with the stress you put me under".

Comparing your Kolbe 'A' Indexes provide you with insights and tips that optimize one's collaborative efforts instead of wasting time and energy with disagreements, communication issues, and redundant work. You owe it to yourself to understand your conative instincts. Take the Kolbe 'A' Index by contacting our office.

Back To News